Links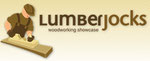 Lumberjocks is a great place to share and learn about the wonderful art of woodworking.  This link will take you directly to my page.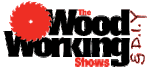 Look for the The WoodWorking Shows when they come to your area. Go and sit in on one of their many educational workshops/clinics or peruse the multiple vendors that bring items that make woodworkers wallets empty.  I have the honor of
                                          being their 2009/2010 Master Craftsman
I have been a member of the Lake County Art League for approximately three years now.  If you have any interest in the arts I highly recommend looking into local leagues that may be in your area.  Art can really strengthen the community feeling.
Joel, of Joel Alonzo Photography, is the man with the cam. I am a craftsman with wood and not a shutter so Joel is the main photographer of my pieces. His main subject is people...weddings, parties, pageants, etc... Check out his website.

The Robert T. Wright Community Gallery of Art is a major cultural resource for artists and Lake County residents alike. Established by the College of Lake County Foundation in 1981, the gallery is committed to displaying the works of Illinois artists and increasing the visibility of nationally known artists in Lake County. The gallery promotes tours and educational programs in conjunction with its exhibitions.
Retailers
Below are just a handful of the retailers I often get hardware, wood, etc. from:
Fellow Box Makers